Outdoor furniture, especially outdoor rattan furntiure and outdoor aluminium furniture are popular in the market. as a new fashion in furniture, embodies a relaxed and relaxed life. In the spring and summer, the owners of the new homes are being arranged. When selecting outdoor furniture, you can forget all kinds of disturbances in the decoration and invest in the beauty of the pastoral life. This spring and summer outdoor furniture has more varieties, more fun, not only can be used in the courtyard, more can also take them with you, let you lightly set off.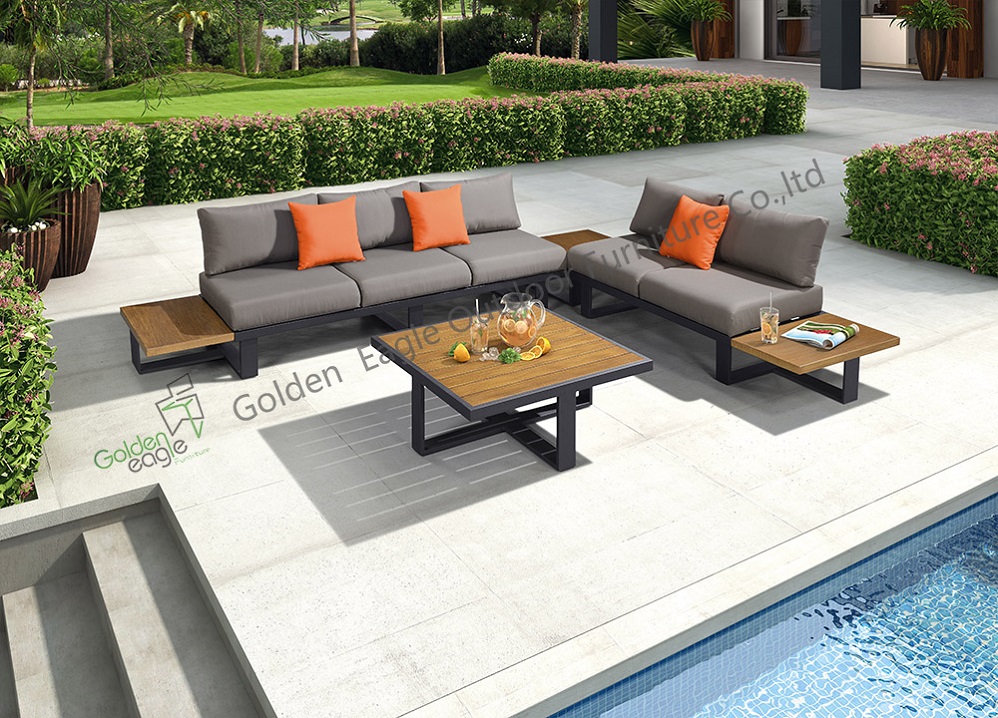 For outdoor choice of three lifestyles, please visit Xianghe Furniture City official website
Today's outdoor furniture can be divided into three categories. One type is furniture that is permanently fixed outdoors, such as wooden pavilions, wooden tables and chairs, wrought iron tables and chairs, and the like. Generally, such furniture should have good anti-corrosion properties, and the weight is relatively heavy, and it is placed outdoors for a long time. There is also a kind of outdoor furniture that can be moved, such as rattan, wood, etc., when used outdoors, can be stored in the room when not in use, so this kind of furniture is more comfortable, do not have to consider so much sturdy and antiseptic Performance, you can add some fabrics and so on.
The other type is outdoor furniture that can be carried, such as small dining tables, dining chairs and parasols. These furniture are usually made of aluminum alloy or canvas. They are light in weight and easy to carry. They are suitable for fishing in the wild. Fishing is suitable. You can also bring some outdoor equipment, barbecue hobs, tents, etc., to add a lot of fun for outdoor travel.
Outdoor furniture selection is in the middle of the fine Xianghe Furniture City official website
When we choose furniture, it is generally more detailed, but the choice of outdoor furniture is a combination of thickness. First of all, if you put it outdoors for a long time, it is inevitable that you will be exposed to the sun, so you should be prepared to have some deformation and fading at home. Most woods generally use fir and pine. However, in the choice of connectors, you should be careful, because it is related to the sturdiness of outdoor furniture, and can not be placed on the wind for a few days.
Therefore, its self-importance is relatively heavy, and it must be firmly connected to the ground and fixed by ropes or buried.
In the connection of outdoor furniture parts, it is generally spliced or metal parts. Generally, the metal connection is stronger than that of the metal connection. However, the good splicing is not only firm, but there is room for movement between the parts under stress. Increased structural stability. Moreover, the furniture of the splicing is more aesthetic and structural, but it must be crafted.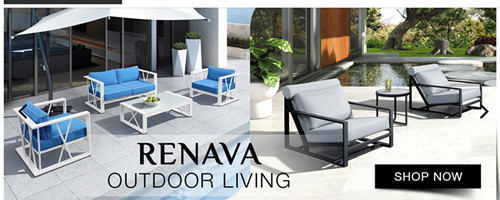 From the material itself, in addition to performance, there are still some features and techniques in the style to coordinate with the overall style. For example, in general, the wrought iron lines are smooth, the design of the pattern is luxurious and elegant, and it is easy to coordinate with the classical style interior design, so that it is both rigid and soft. The wooden outdoor furniture is more suitable for the modern and simple style of indoor environment. The line is generally based on straight lines, and some exaggerated shapes are better. For the rustic indoor environment, the wood color is perfect, the natural texture and temperament are easier to coordinate, creating a calm living atmosphere through delicate lines and details.